Director of Photography - ASH LANG WEN LI
Ash Lang Wen Li grew up in Hong Kong, before pursuing a Film and Politics double major at Wesleyan University (Connecticut, USA), where she received the Freeman Asian Scholarship, a merit-based scholarship that covered 4 years of undergraduate tuition. She has a strong narrative background, and has worked with cinematographers whose work has been recognised by the Oscars, the Emmys and the BAFTAs.
​​​​​​​
Sound Recordist - MARTHA LUIGUJOE
Martha Luigujoe has experience as a sound recordist, sound editor and/or sound designer on various short student and professional films while and after completing the BA Film degree in 2017 with a first at Middlesex University. She was also nominated for her dissertation project Stevie at Underwire festival for best sou
nd design.
Associate Director - ABIGAIL VAUGHAN
Abigail Vaughan grew up in London and studied Media & Film. She has worked previously with a focus on music videos and is now beginning to focus on films.​​​​​​​
Associate Director/Assistant Producer - LORNA REID
Lorna Reid grew up in London and has been friends with Ella all of her life. She helped Ella with many aspects of the film's production and was Associate Director on Day 3 of the shoot.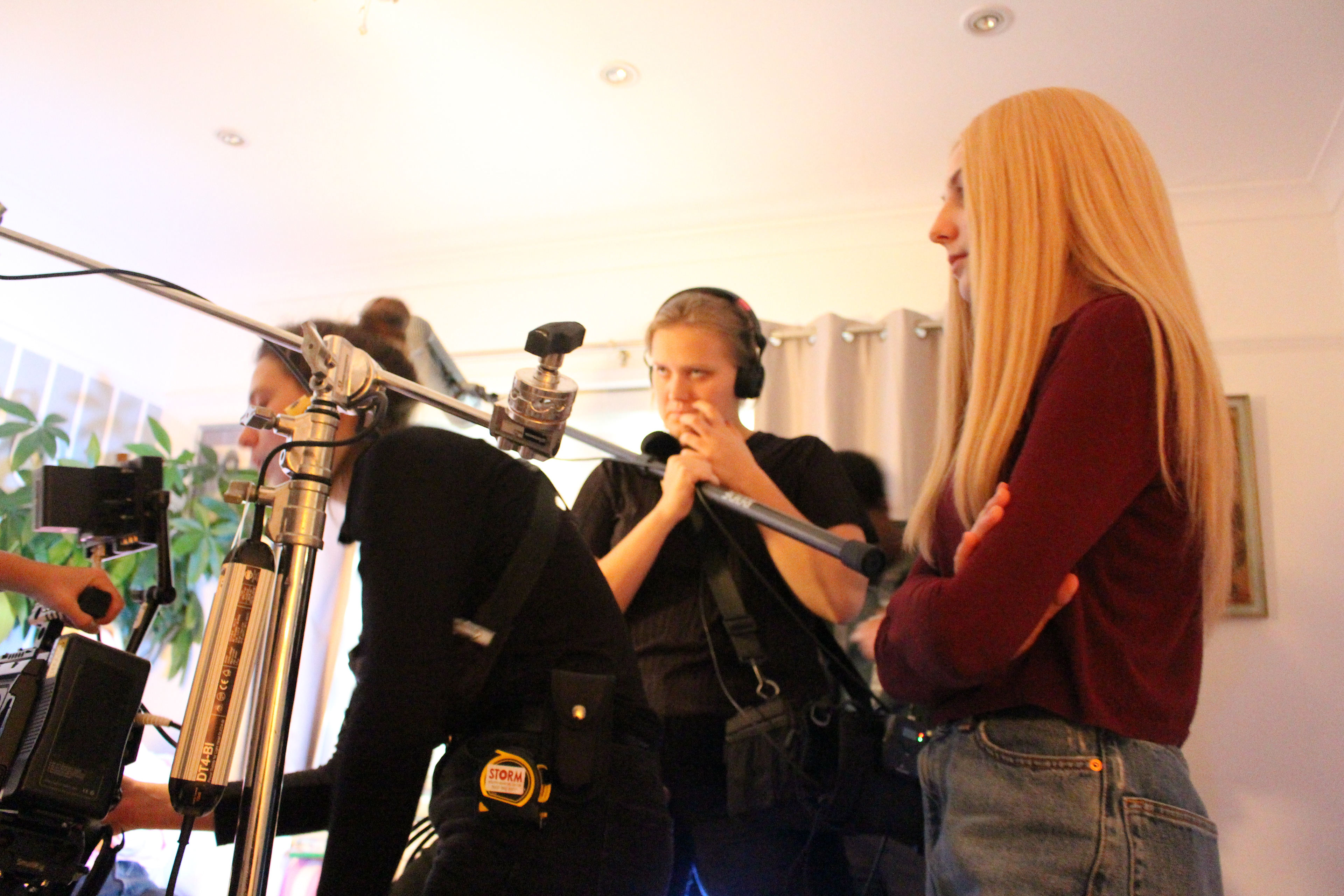 2nd AC - JOEL WISDOM-PETERS
Joel Wisdom-Peters has worked on a variety of projects including music videos, documentaries, short films and feature films including Macbeth and Nene.​​​​​​​
Stills Photographer - CHARLEY WILLIS
Charley Willis has lived in London all her life and has always had a passion for photography. She got all of these great shots of the hard-working cast & crew, as well as filming for the BTS video.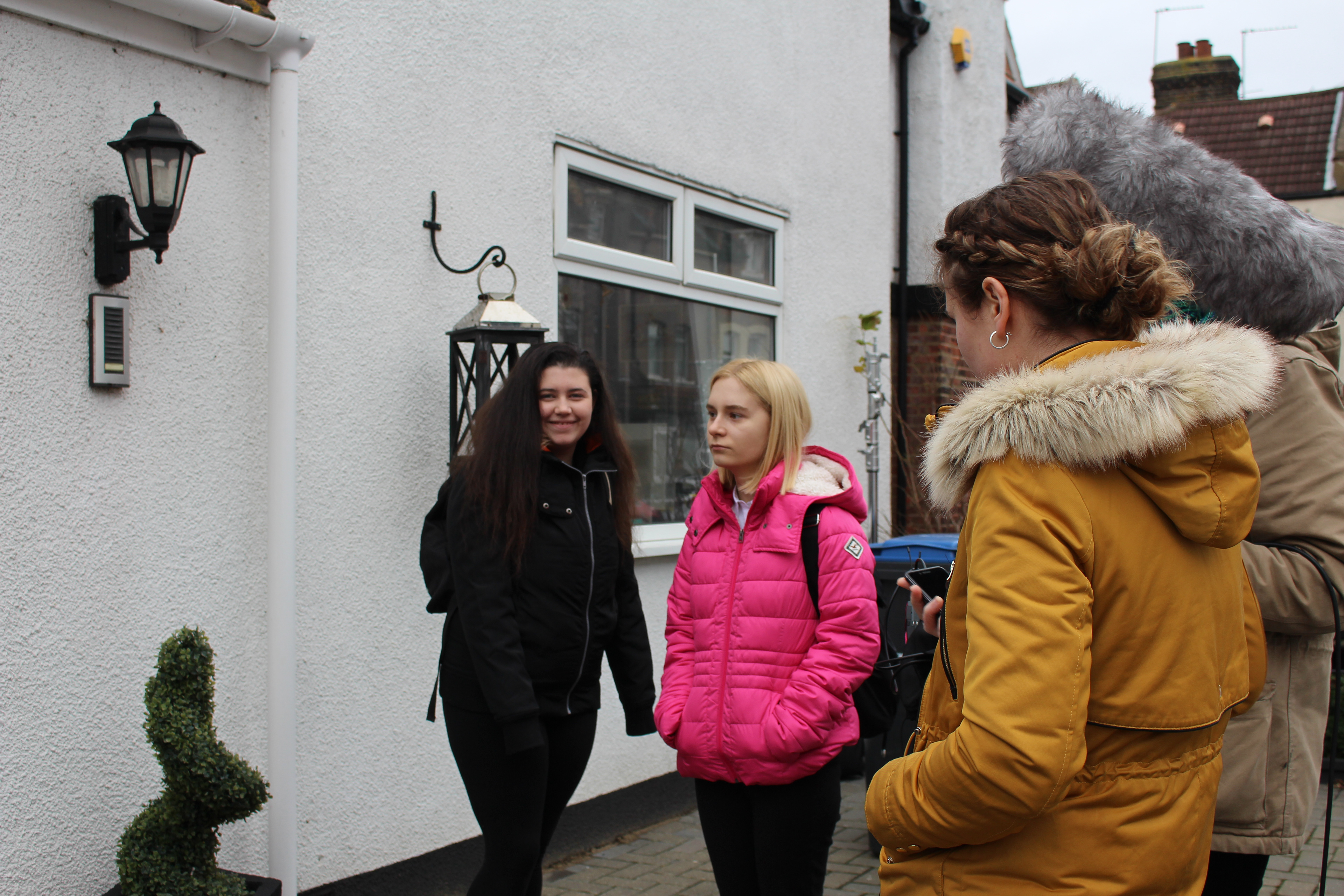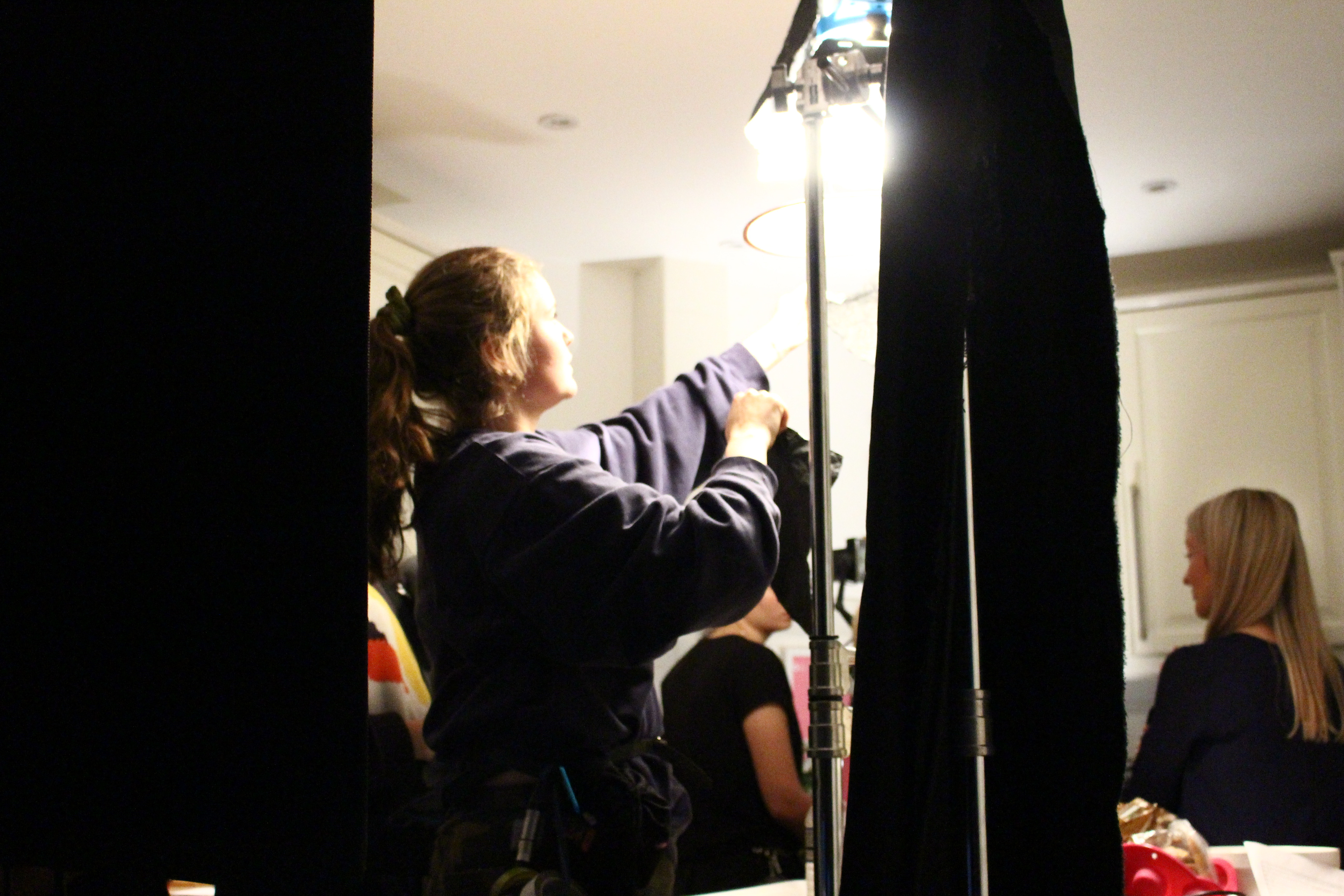 Marina Lewin has worked in both TV & Film, with experience as a Camera Operator and Gaffer. She most recently worked on the short films Opal, False Indigo, Black Mass & Stalling It.
Runner - Nadezhda Drobinina
Nadezhda Drobinina is a recent Film and Media graduate from Nottingham Trent University, and has worked as a runner on the short films Winston and Superstar.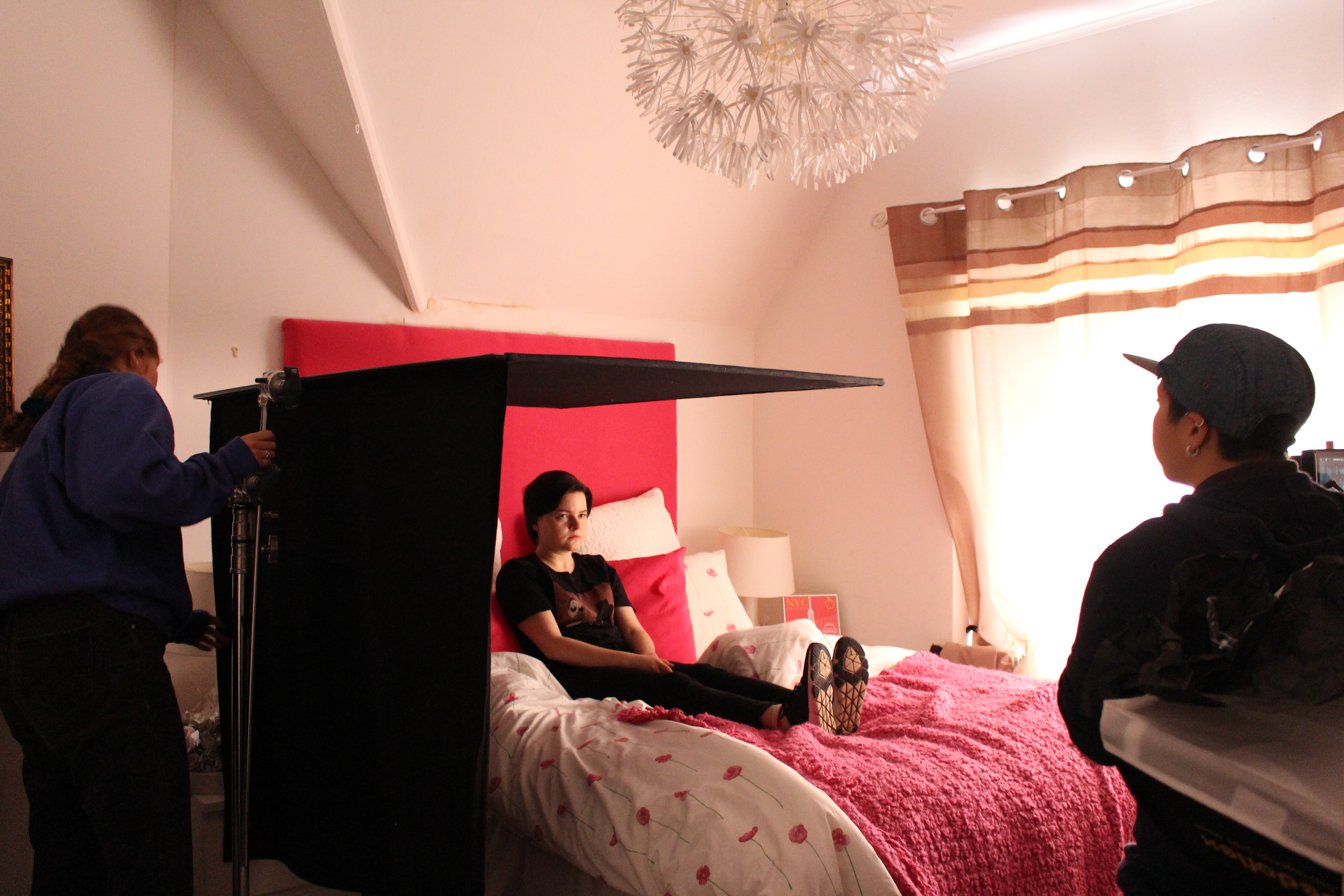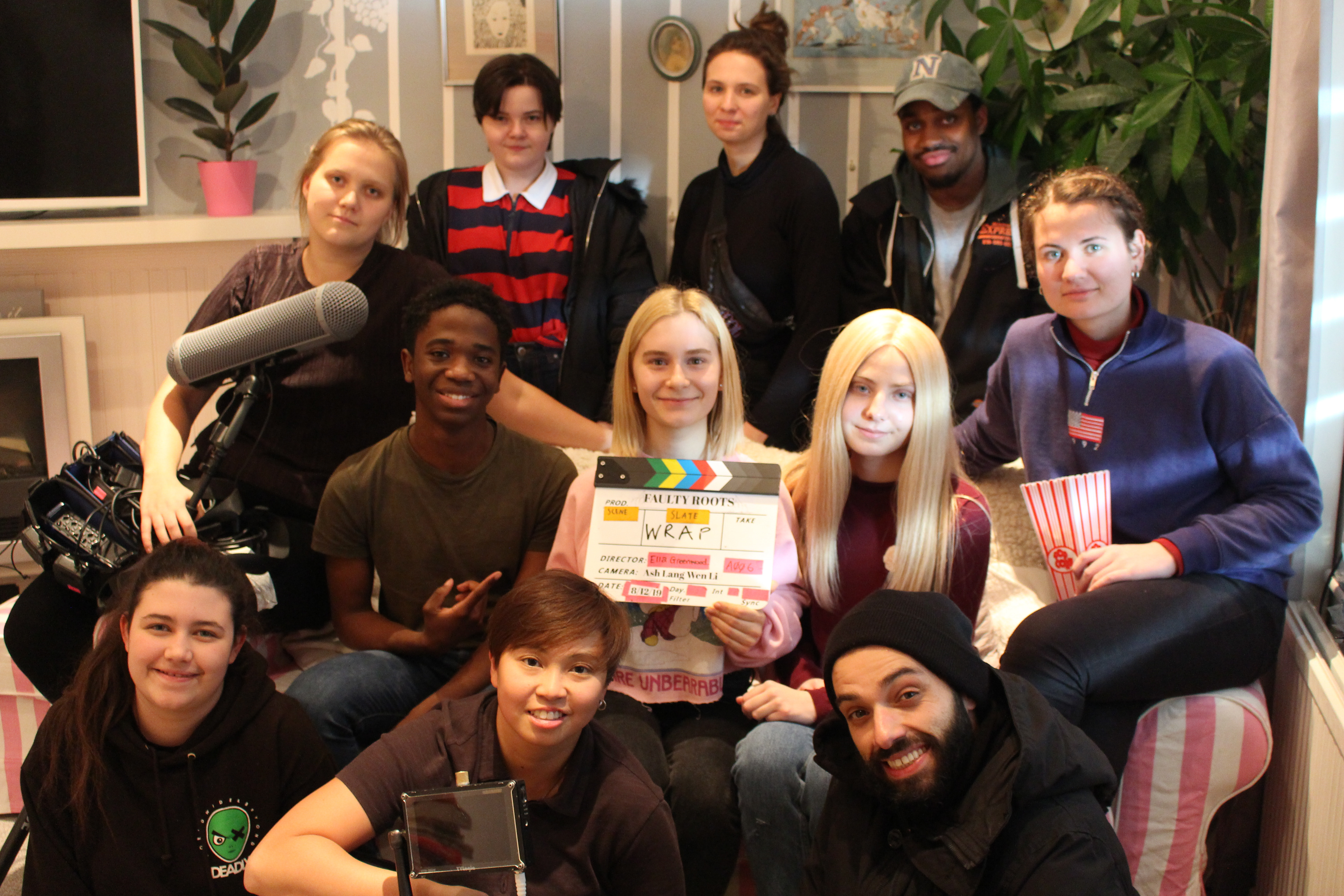 Diogo Atadini is from Sao Paulo, Brazil and was the Gaffer on Day 3 of the shoot. He has worked as a Director of Photography and Camera operator on a number of films and as a gaffer on the short film He Smiled.
Associate Producer - Ruth DesRoches
Ruth recently produced the film Homeless Ashes starring Lew Temple, Andrew Lee Potts, Jason Flemyng and more. The film has one many awards so far including best feature film at the Glendale International Film Awards. She is also a producer on the films 'It's Just a Boy' and 'One Thousand Flames'. She supports young filmmakers taking on social issues.

Co-Producer - Brent N. Hunter
Brent is an award-winning writer, producer, executive producer and executive consultant. Brent is the Chairman and CEO of Spirit Rising Productions, whose mission is to produce, support and distribute content that uplifts, inspires and entertains people worldwide through books, videos, films,  and television shows. Brent helped to produce the recent short film 'Before Nightfall' which starred Ella Greenwood as the lead character Grace Grimston. ​​​​​​​

Consulting Producer - Owen Palmiotti 
Owen is originally from Monroe, New York. After attending SUNY Maritime College, he sailed the globe as an officer in the Merchant Marine and Navy Reserve. Owen has self-published three novels in a Young Adult Fiction series entitled The Adventures of Benjamin Manry. Owen switched from novels to writing screenpl

ays and producing. He is an Associate producer on the upcoming feature film Attack of the Unknown and working on Back on the Water.